As software engineers, we are fortunate in many ways. We generally receive higher-than-average compensation, enjoy a decent work-life balance, and have access to a wide range of fascinating projects. The technology industry offers excellent career prospects, prompting many developers to commit to it for the long term. However, there are certain health-related drawbacks to being a software engineer. The nature of our work tends to be sedentary, lacking physical activity. This causes many health issues and problems for software engineers.
Moreover, constant exposure to a barrage of stimuli can have negative effects on our mental well-being, as people have observed through personal experiences.
The average software engineer will wake up, go to work, and sit in a chair all day, staring off into the deep edges of the internet or some text editor. They might also be on their phones during both ways of the commute, and then play video games or watch TV long into the night. This pattern can be disastrous to your health over the long term.
Disclaimer: I AM NOT A MEDICAL PROFESSIONAL AND THIS ADVICE SHOULD NOT BE MISCONSTRUED AS MEDICAL ADVICE IN ANY WAY. THIS IS PURELY ANECDOTAL BASED ON WHAT'S WORKED FOR ME. PLEASE SEEK A PROFESSIONAL FOR HELP IF NECESSARY.
Below is a list of a few software engineer's health issues that are regularly found in software engineers:
Migraine
Back Pain
Belly Fat
Insomnia
Neck Pain
Stress
Strained Eyes
Most of the listed software engineer's health issues can be cured or recovered by just adding some healthy changes to your lifestyle. but unfortunately, that's not pretty easy because of the regular tasks and the requirement to match the deadlines.
We should always be positive and try to overcome these problems to maintain a healthy lifestyle. as it is known that all the problems cannot be resolved so easily but we should try and minimize them as much as we can.
Software Engineer's Health Issues and Their Causes
Migraine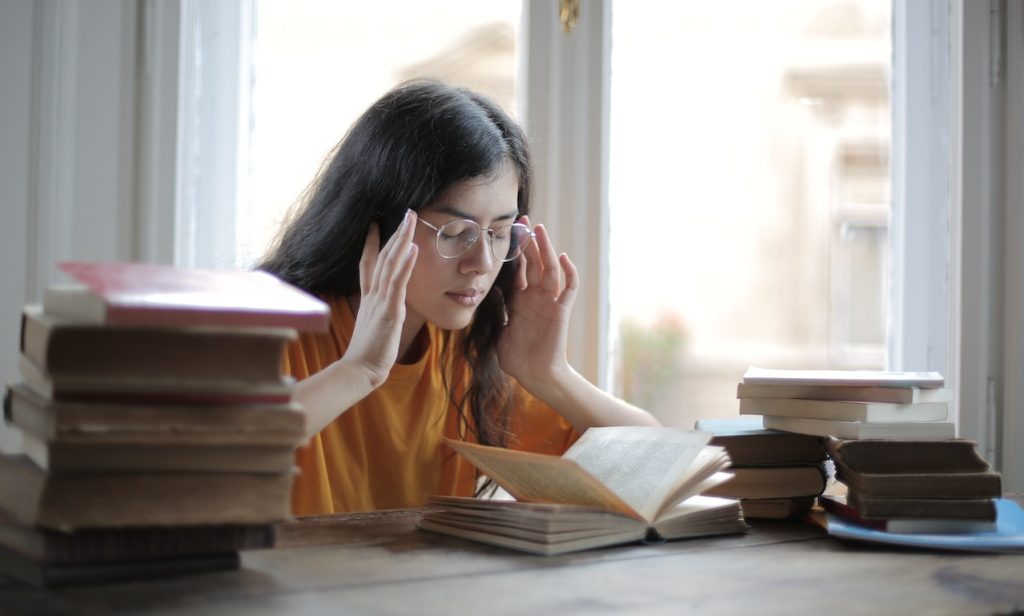 What is Migraine?
A migraine is a kind of headache that happens repeatedly and causes moderate to severe pulsating pain on one side of the head.
What are the causes?
Eye strain: Looking at computer screens and digital devices for long periods can strain your eyes and potentially cause migraines.
Stress: The demanding nature of software engineering work, tight deadlines, and high expectations can lead to increased stress levels, which may trigger migraines.
Lack of movement: Sitting for extended periods without enough physical activity can contribute to migraines. Not moving enough and having poor posture can cause muscle tension and restricted blood flow, potentially leading to headaches.
Sleep problems: Having irregular sleep patterns, not getting enough sleep, or experiencing poor sleep quality due to work demands or irregular shifts can disrupt your body's natural rhythms and increase the chances of getting migraines.
Uncomfortable work environment: Factors like excessive noise, bright or flickering lights, poor ventilation, or uncomfortable work setups can all contribute to migraines in software engineers.
Back Pain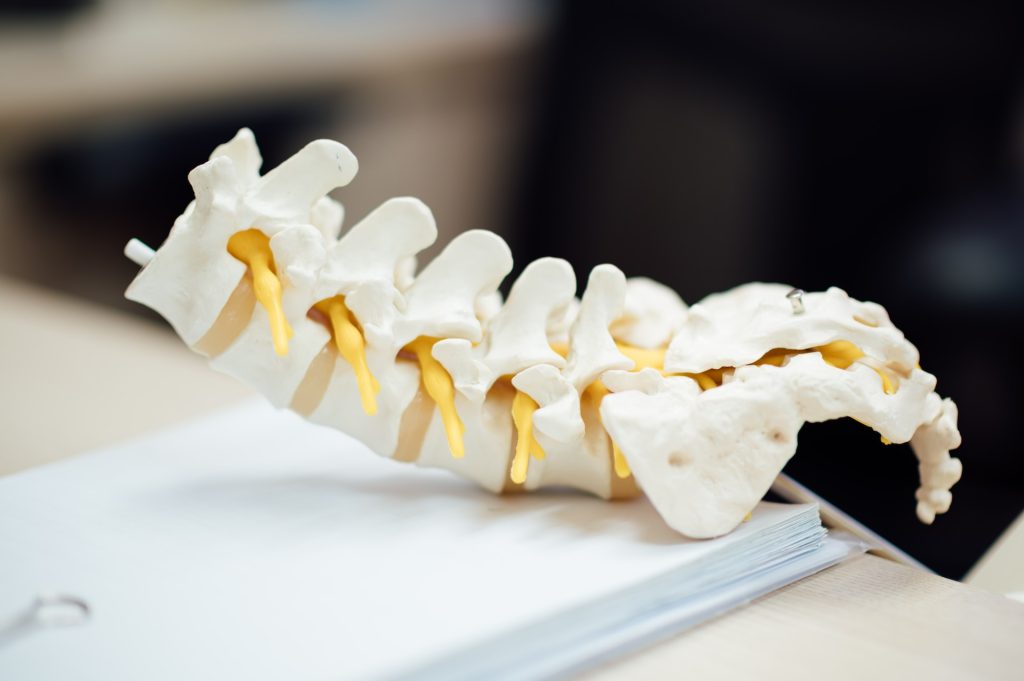 What is Back Pain?
Software engineers often experience lower back pain, which refers to discomfort or pain in the lower part of the back. This area is susceptible to strain and muscle imbalances because of the sedentary nature of work and sitting for long periods.
To put it simply, sitting for too long while working on a computer can make software engineers' lower backs hurt. This happens because the muscles in that area get strained from not moving much.
What are the causes?
Poor ergonomics: Using an improperly set up workspaces, such as an unsupportive chair or improper positioning of the monitor, keyboard, and mouse.
Prolonged sitting: Sitting for long periods without breaks or movement.
Lack of posture awareness: Maintaining poor posture while sitting, such as slouching or hunching over the desk.
Inadequate lumbar support: Using a chair that doesn't provide enough support to the lower back.
Insufficient exercise: Not engaging in regular physical activity to strengthen the back muscles and improve overall fitness.
Lack of breaks and movement: Not taking frequent breaks to stretch and move around during work hours.
Sedentary work routine: Engaging in repetitive tasks without variation or physical activity.
Muscle imbalances: Develops from prolonged sitting and lack of exercise, which can lead to weakened back muscles and increased strain on the lower back.
Poor core strength: Insufficient strength in the core muscles that support the spine and maintain proper posture.
Underlying medical conditions: Certain medical conditions, such as herniated discs, osteoarthritis, or spinal abnormalities, can contribute to lower back pain.
Belly Fat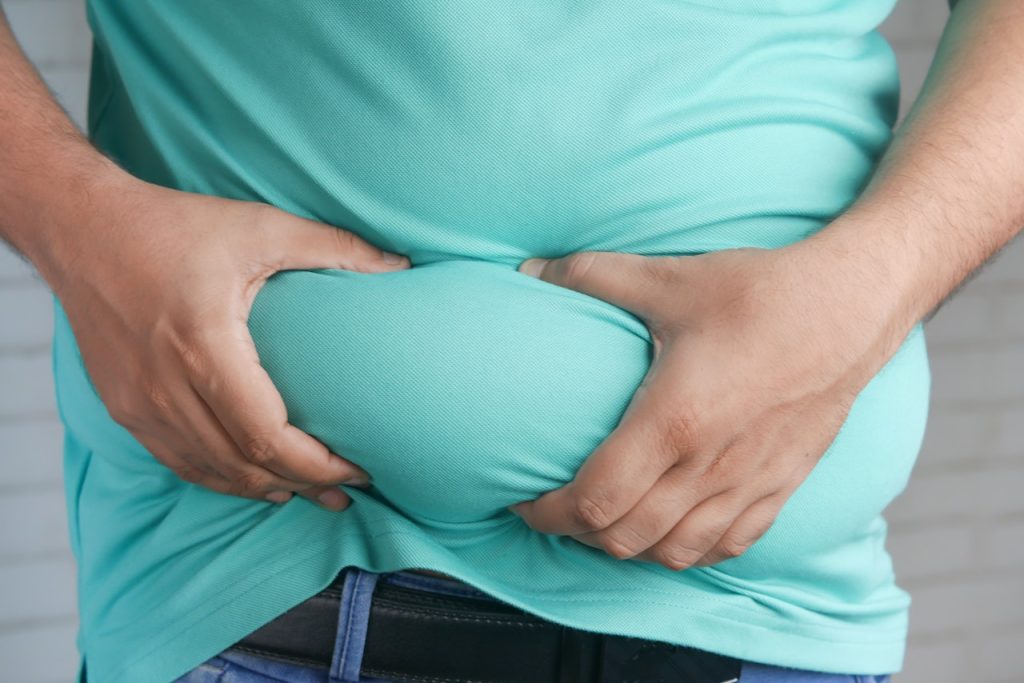 What is Belly Fat?
Belly fat, also called abdominal fat, is the fat that gathers around your belly area, inside your body. There are two main types:
Subcutaneous belly fat: This is the fat you can see and feel, located just under your skin. It's not too harmful, but having too much of it can make your waistline bigger.
Visceral belly fat: This fat is deeper inside, surrounding your organs like the liver and intestines. It's more concerning because it can affect your health. Visceral fat can release substances that may lead to problems like heart disease, type 2 diabetes, and certain cancers.
Which type of fate is common in individual software engineers?
The type of fat found in software engineers can be different for each person and depends on things like genes, how they live, and their body makeup. Both the fat under the skin and the fat around the organs can be present in software engineers.
Sitting for long periods and not eating regularly can make software engineers gain weight and have both types of fat. But it's important to know that how fat is spread in the body can be different for everyone, no matter what job they have.
What are the causes?
Not moving enough: Sitting for long periods without moving can make the belly area gain fat.
Unhealthy eating: Eating too much unhealthy food like fast food or snacks, or not eating regularly, can make belly fat increase.
Feeling stressed: Software engineering work can be stressful, and feeling stressed can make belly fat go up.
Not sleeping enough: Not getting enough sleep or having a messed-up sleep schedule can make the belly area gain fat.
Sitting with bad posture: Sitting with a slouched or hunched posture for a long time can weaken the belly muscles and make the fat grow.
Not exercising: Not doing enough physical activity, like exercise or moving around, can make belly fat increase.
Drinking too much alcohol: Drinking a lot of alcohol or drinking it often can make belly fat go up because alcohol has a lot of calories.
Insomnia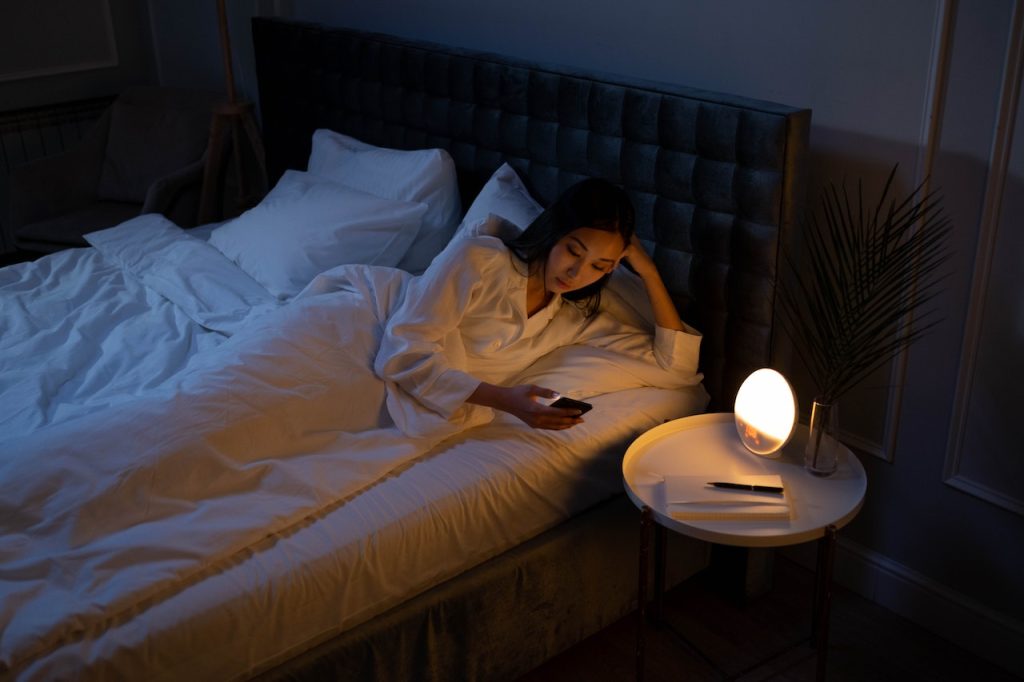 What is Insomnia?
Insomnia is a sleep disorder characterized by difficulty falling asleep, staying asleep, or having poor-quality sleep, despite having the opportunity to sleep. It is a common condition that can affect people of all ages.
Individuals with insomnia may experience various symptoms, including:
Trouble falling asleep at night: Difficulty initiating sleep when going to bed.
Difficulty staying asleep: Waking up frequently during the night and having trouble going back to sleep.
Waking up too early: Awakening earlier than desired and being unable to go back to sleep.
Poor sleep quality: Feeling unrefreshed or not rested even after a full night's sleep.
Daytime sleepiness: Feeling tired, fatigued, or drowsy during the day, which can affect concentration, mood, and overall functioning.
What are the causes?
Work-related stress: The demanding nature of software engineering work, tight deadlines, and high-pressure projects can lead to increased stress levels. Stress can make it difficult to relax and fall asleep.
Irregular work hours: Software engineers often work irregular or long hours, including late-night shifts or being on call. These irregular schedules can disrupt the body's natural sleep-wake cycle, making it challenging to establish a consistent sleep routine.
Mental stimulation before bed: Engaging in mentally stimulating activities such as working on complex coding problems or spending time on electronic devices (e.g., laptops, smartphones) close to bedtime can make it harder to wind down and fall asleep.
Sedentary lifestyle: Software engineering work is often sedentary, involving prolonged sitting and minimal physical activity. Lack of exercise or movement throughout the day can impact sleep quality.
Exposure to blue light: The use of electronic devices emitting blue light, such as computer screens, before bedtime can interfere with the body's natural production of melatonin, a hormone that helps regulate sleep.
Poor work-life balance: Struggling to maintain a healthy balance between work and personal life can lead to increased stress, anxiety, and difficulty disconnecting from work-related thoughts, all of which can contribute to insomnia.
Lack of relaxation techniques: Not having effective strategies to relax and unwind after work, such as engaging in calming activities or practicing relaxation techniques, can make it harder to transition into a restful sleep state.
Neck Pain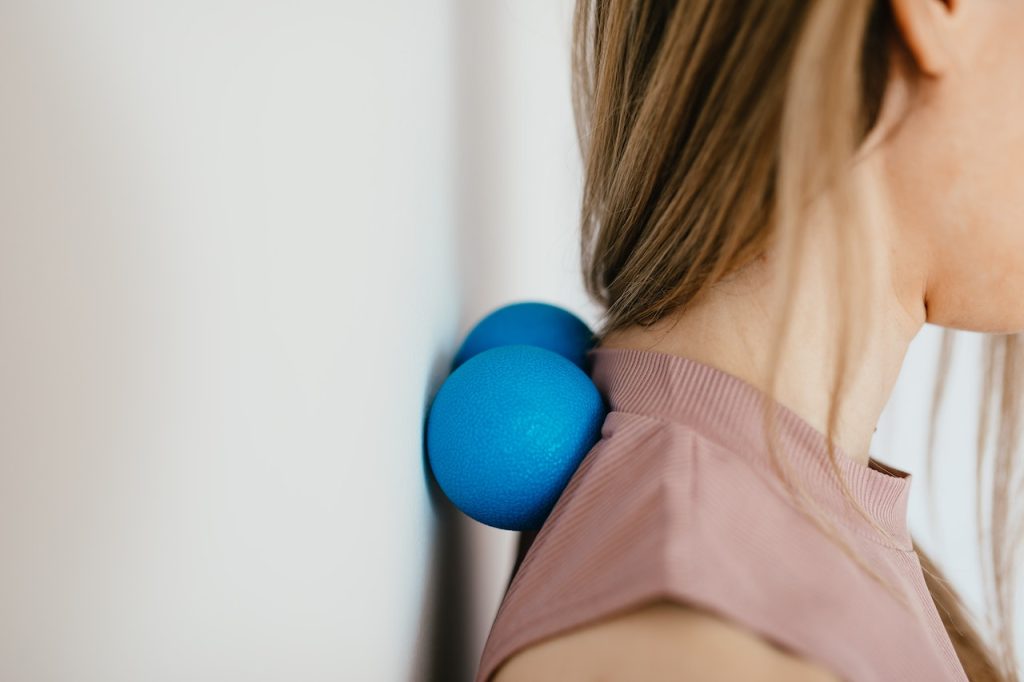 What is Neck Pain?
Neck pain refers to discomfort or pain that is experienced in the area of the neck, which is the part of the body that connects the head to the shoulders. It is a common condition that can range from mild to severe and can be acute (short-term) or chronic (long-lasting).
Some common symptoms and characteristics of neck pain include:
Stiffness: The neck may feel tight, making it difficult to move the head freely.
Soreness: The neck may feel tender or sensitive to the touch.
Muscle spasms: Involuntary muscle contractions in the neck can cause pain and restrict movement.
Limited range of motion: Difficulty or pain when trying to turn the head or move it in certain directions.
Headaches: Neck pain can sometimes be accompanied by headaches, particularly in the back of the head.
What are the causes?
Prolonged sitting and poor posture: Software engineers often spend long hours sitting at a desk, which can lead to poor postures, such as slouching or hunching over the computer. Maintaining these positions for extended periods can strain the neck muscles and contribute to neck pain.
Improper workstation setup: Having an improperly set up workstation, such as a poorly positioned monitor or keyboard, can force software engineers to adopt awkward postures that strain the neck and upper body. This can result in muscular imbalances and discomfort.
Repetitive movements: Engaging in repetitive movements, such as typing or using a mouse for extended periods without breaks, can strain the muscles and tendons in the neck and upper body, leading to pain and stiffness.
Lack of breaks and movement: Software engineers may get engrossed in their work and forget to take regular breaks or move around. Prolonged periods of static posture without movement can contribute to muscle tension and neck pain.
Stress and tension: High work demands, tight deadlines, and the pressure to perform can cause stress and tension, which often manifests physically in the form of muscle tightness and neck pain.
Inadequate ergonomics: Using poorly designed chairs or workstations that do not provide proper support can contribute to discomfort and strain in the neck and upper back.
Eye strain: Staring at computer screens for long durations can lead to eye strain, which may cause individuals to unknowingly adopt unnatural neck positions to accommodate their visual needs.
Stress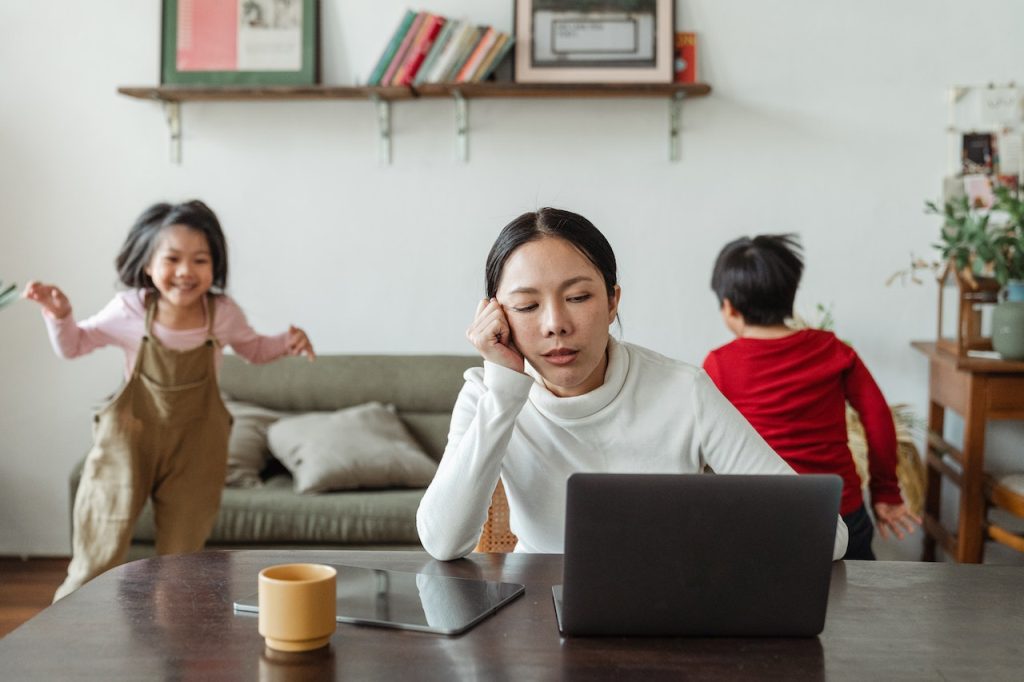 What is Stress?
Stress is the body's response when we face demands or challenges. It's like a natural alarm system that prepares us to react quickly. We all experience stress from different situations, like work, relationships, or tough times.
When we're stressed, our body releases chemicals that make us feel alert and ready to deal with the situation. But if stress continues for a long time or becomes too much, it can affect our physical and mental health.
Stress can show up in different ways, such as headaches, feeling tired, changes in appetite, or feeling anxious or overwhelmed. It can also make us behave differently, like eating more or less, withdrawing from others, or not doing things we're supposed to do.
Stress can come from many sources, like work pressure, money problems, relationships, big life events, or health concerns. How we handle stress depends on our own ways of coping and how we see things.
For software engineers, stress can have specific meanings and implications related to their work environment and demands.
What are the causes?
Lots of work and tight deadlines: Software engineers often have a lot of work to do and not much time to do it. They feel pressured to finish their tasks quickly, which can be stressful.
Difficult technical problems: Software development involves solving tricky problems using advanced technology. Learning new things and finding solutions can be challenging and add to the stress, especially when working on important projects or using unfamiliar technologies.
Problems with teamwork and communication: Software engineers work with different teams, clients, and stakeholders. Sometimes, there can be misunderstandings or conflicts that make it hard to work together. This can cause stress and frustration.
Fixing software issues: Keeping software running smoothly can be tough because unexpected problems and bugs can pop up. Software engineers feel pressured to find and fix these issues quickly, especially when there are time limits or the system is not working properly.
Balancing work and personal life: Finding a good balance between work and personal life can be difficult for software engineers. When they have important projects or need to be available for urgent matters, they may have to work long hours, which leaves little time for relaxation and taking care of themselves.
Constant learning and keeping up with technology: The software industry changes quickly, and software engineers need to keep learning new things to stay up-to-date. This need for ongoing learning and skill development can create pressure and contribute to stress.
Strained Eyes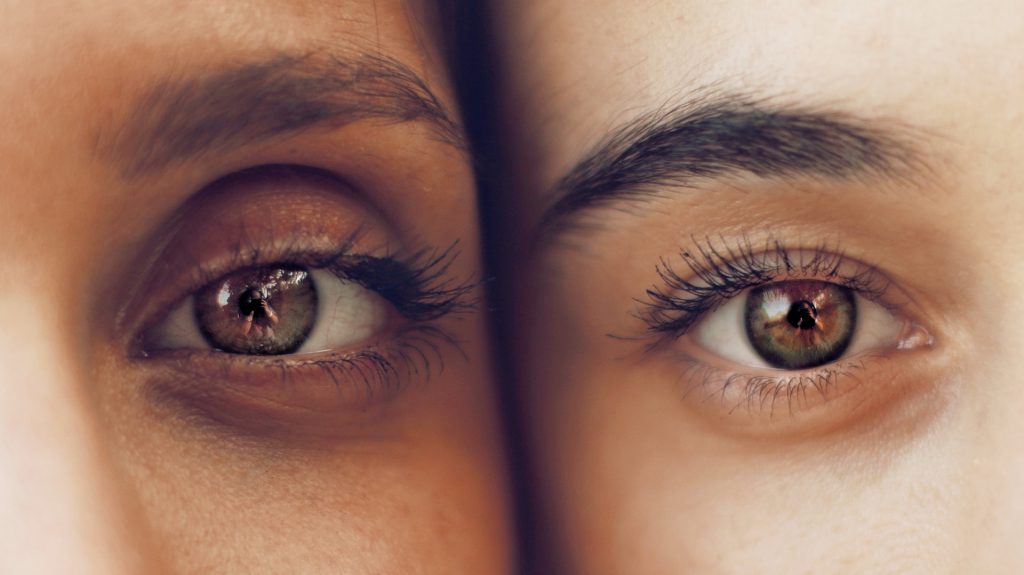 What are strained Eyes?
Strained eyes, also known as eye strain or computer vision syndrome, refer to the discomfort or fatigue experienced in the eyes due to the prolonged use of digital screens, such as computers, smartphones, or tablets. It is a common condition that can occur when the eyes are overworked or exposed to excessive visual stimuli for extended periods.
Symptoms:
Eye discomfort: This means your eyes may feel a little irritated, like they're burning or gritty, or they may feel dry.
Blurred or double vision: When you look at the screen for a long time, your vision may become blurry, and things might appear doubled or unclear.
Headaches: Eye strain can give you headaches, which you may feel around your temples or behind your eyes.
Eye fatigue: This means your eyes can feel tired or achy, especially after spending a lot of time looking at a screen or doing tasks that require a lot of focus.
Difficulty focusing: Strained eyes can make it harder to keep things in focus, especially when you switch between looking at the screen and other things.
What are the causes?
Spending too much time looking at screens without taking breaks can strain your eyes and the muscles around them.
If the lighting around you is not right, like being too dim or too bright, or if there is glare or reflections on your screen, it can cause eye strain.
Sitting too close to the screen or sitting too far away can strain your eyes. It's best to keep the screen about arm's length away from you.
If your screen's brightness, contrast, or color settings are not set properly, it can contribute to eye strain.
When you stare at a screen for a long time, you might forget to blink as often as you should. This can lead to dry eyes and discomfort.
If you have problems with your vision, like nearsightedness, farsightedness, or astigmatism, and you don't use glasses or contact lenses to correct them, it can contribute to eye strain.
Conclusion:
In conclusion, the health issues faced by software engineers can have a significant impact on their well-being. From eye strain and neck pain to back pain and the effects of stress, it is crucial to address these concerns to maintain a healthy work-life balance.
By understanding the causes and implementing preventive measures, such as practicing good ergonomics, taking regular breaks, and seeking proper medical advice when needed, software engineers can mitigate the risks associated with their profession. Remember, small changes in daily habits and workspace setup can make a big difference in reducing the occurrence of these health issues.
Stay Connected for Part 2:
Stay connected as we continue to explore other health symptoms that software engineers may encounter in upcoming blog posts. In Part 2, we will delve into additional topics such as insomnia, belly fat, and the importance of mental well-being. We aim to provide valuable insights and practical tips to help software engineers prioritize their health and find a better balance in their professional lives.
Thank you for reading, and we look forward to sharing more information in our future blog posts.