Best SaaS
Development

Company

Akvateq is a premier SaaS development firm. We provide cutting-edge SaaS solutions for businesses. Akvateq is the best SaaS development company that creates the best SaaS products. We make advanced SaaS solutions for businesses. We have good SaaS development experience and help businesses with SaaS deployment. Our team of experts can turn your ideas into amazing SaaS products. Check out our services and bring your business to the next level.

Let's discuss your requirements
We Provide End-to-End SaaS Development Services
The development lifecycle of SaaS (Software as a Service) products involves several key stages. At Akvateq we believe in making good SaaS products begins with great consulting. Our experts will talk with you to understand what your business needs, like your goals and your target audience. If you already have a SaaS product, we'll check how its architecture and find ways to make it better. We'll give you smart ideas on how to make a strong SaaS application.

SaaS Product Development
Akvateq, is one of the best SaaS development companies. Our team of experts turns your ideas into amazing SaaS products. With cutting-edge technology and agile methods, we bring your vision to life.

Maintenance & Support
At Akvateq, we take really good care of your SaaS product development. Our team works hard to make sure it runs smoothly all the time. We find and fix problems early and offer help when you need it. You can trust us to keep your customers happy and your software working perfectly!

SaaS Architecture
Akvateq's SaaS architecture sets the stage for success. We design flexible and secure systems that grow with your business. Scalability and adaptability are our priorities. Your SaaS application will be ready to take on whatever the future holds.

SaaS Integration
Make things easier with Akvateq's SaaS integration services. We connect your software to other tools and platforms smoothly. We are really good at syncing data and using APIs. Your systems will work together perfectly.

SaaS Consulting
Embarking on a SaaS journey? Let Akvateq be your expert guide. Our consultants will help you plan and strategize. We analyze the market and tailor solutions to your needs. From start to finish, we're here for you.

SaaS Platform
At Akvateq, we make SaaS Platforms that help businesses grow. Our experts build SaaS programs that you can use online. That makes it easy and convenient for your customers. We create bespoke solutions for different industries.
Our SaaS Application Development Approach
Akvateq is the best SaaS Development company that creates scalable software for businesses. We know a lot about making bespoke software. We can help turn your ideas into amazing and powerful SaaS products. After we talk and understand your requirements. We'll handle all the work for your software product.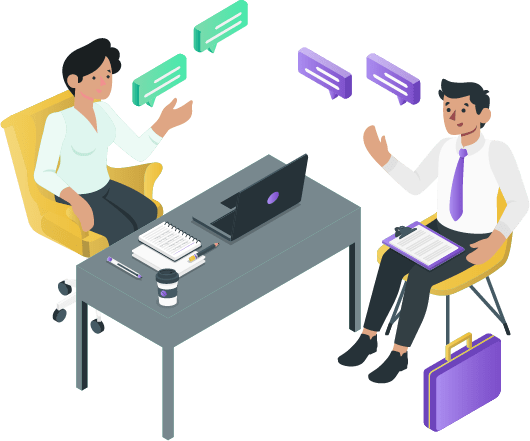 Consulting
At Akvateq, we can help you start your software journey strong with our SaaS Consulting services. Our experts analyze your business and find exciting opportunities. Then, we make a plan that fits your goals, target audience, and your budget. We understand the challenges you might face and make sure the process of creating your SaaS app goes well. With our SaaS Consulting services, you can be confident that your software project is in safe hands. We make sure the process of developing your application goes well. You'll have the support you need to make your software project successful right from the start.
Application Development
After consulting, we turn your dreams into reality with SaaS Application Development. Our team of SaaS developers uses smart technology and flexible methods to create software that can grow and stay safe. We care about user experience, so we build the best UI interfaces with strong features. We make sure the software looks great and works well on all devices and platforms.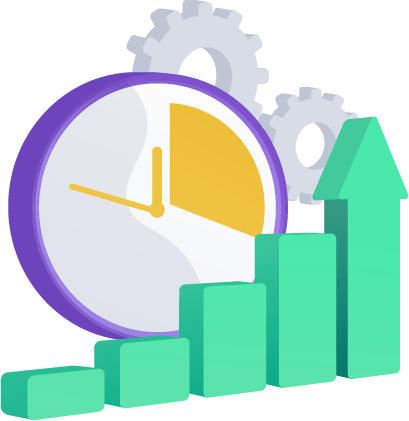 SaaS Performance Optimization
At Akvateq, we believe that to keep doing well, you must keep improving. That's why we offer SaaS Performance Optimization services to make your app even better! We work hard to make your app work faster and more reliably. How do we do it? We run tests and keep an eye on how it works, then make updates regularly. This way, your app stays ahead of others. We study how users use your app, find what slows it down, and make it better. We also make it faster, safer, and overall better for the best results.
Why We are Different SAAS Development Company
At Akvateq, we take pride in offering a complete range of At Akvateq, we are proud to provide a wide range of SaaS development services that suit different business needs. Whether you want a marketing tool, a custom web app, or any other kind of SaaS. Our skilled SaaS developers can make it happen and deliver great results.
Extensive Industry Experience
Akvateq is an expert in SAAS development. We have lots of experience in SaaS product development. We understand the special challenges and needs of different industries.
Agile Development Approach
We use an agile development method. We can make quick changes and bring products to the market faster, helping you stay ahead of your competitors.
Cutting-Edge Technologies
We always keep up with the newest technologies and ways of doing things. This helps us make creative and future-proof SAAS applications that will be useful for a long time.
Client-Centric Approach
We care about making clients happy. We work closely with you during the development process. We make sure they understand your vision and create a successful software solution.
Innovative SaaS Solutions
Akvateq has a great track record of delivering successful SaaS applications. We help organizations all over the world use technology to grow sustainably.
Customized SaaS Solutions
We understand that every organization is unique and has its own specific needs. That's why we offer custom SaaS development services. We create bespoke and custom SaaS solutions for clients.
At Akvateq, we evaluate and validate a SaaS application to ensure it functions as intended and meets the requirements and expectations of its users. SaaS testing includes functional testing, performance testing, security testing, compatibility testing, and usability testing.
Why is SaaS Testing Important?

SaaS providers need to deliver a reliable service to retain their customers. Users have high expectations for SaaS applications. Effective testing ensures a seamless user experience, leading to increased satisfaction and customer retention. Data breaches and security vulnerabilities can be disastrous for SaaS providers and their clients. Therefore testing is important as much as successfulness of the application.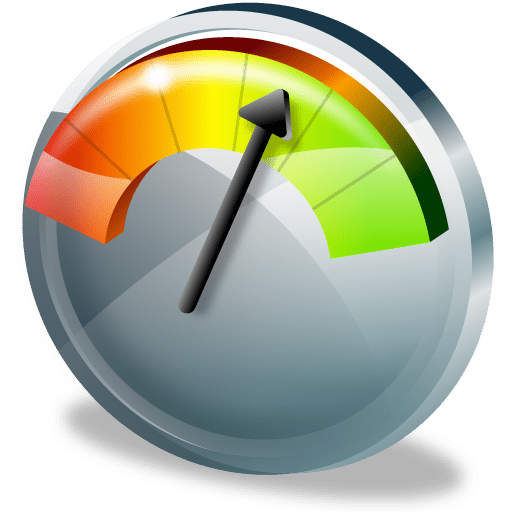 SaaS Testing Best Practices We Use
Testing should be an ongoing process throughout the development lifecycle. Early testing helps catch issues before they become costly to fix. Implement automated testing to streamline the testing process and improve test coverage. Mimic real-world conditions as closely as possible when performing performance testing. Prioritize security testing to protect sensitive data and build trust with users. Usability testing should be an integral part of SaaS testing. Gather feedback from actual users to improve the application's user interface and overall experience. We follow these best SaaS testing practices to deliver the finest SaaS product.
Our SaaS Development Process
Our SaaS Application Product Development Process is based on modren application development process.
SaaS Ideation
At Akvateq, we start by brainstorming and understanding your ideas. We then offer expert advice and develop a comprehensive plan for your SaaS project.
SaaS UX Design
Creating a delightful user experience is our priority. Our skilled team designs SaaS applications with user-friendly interfaces and smooth interactions.
SaaS UI Design
Akvateq focuses on visually appealing UI designs, ensuring that your SaaS product is not only functional but also aesthetically pleasing.
SaaS Architecture Design
Our experts craft a robust and scalable architecture for your SaaS application to handle increasing demands and ensure seamless performance.
Application Development
With cutting-edge technologies and agile methodologies, we turn your ideas into fully functional and secure SaaS solutions.
Product Scaling
As your business grows, we ensure your SaaS product can scale effortlessly, accommodating more users and data without compromising performance.
Testing & QA
Before launch, we conduct rigorous testing and quality assurance to identify and fix any issues, ensuring a bug-free and reliable SaaS application.
Cloud Migration
We facilitate smooth migration of your SaaS product to the cloud, providing enhanced accessibility, scalability, and cost-efficiency.
API Development
Our API development services enable seamless integration with other applications, expanding the functionality and reach of your SaaS product.
Our
SaaS Development Methodology
We believe in building long-term partnerships with our clients.
Vertical-specific software tailored to the unique needs of different sectors. Such as healthcare, finance, and manufacturing are gaining traction.
Integration capabilities and partnerships with complementary solutions are becoming essential for SaaS providers.
We provide AI-powered SaaS solutions. That offers intelligent data analysis, predictive analytics, and automation of repetitive tasks.
We provide Hybrid solutions. That provides the flexibility and scalability of the public cloud.
We provide robust security measures and compliance with data privacy regulations.
We have a solid reputation and a track record of successful SaaS projects for clients around the globe.
Our team comprises experienced professionals with deep knowledge of SaaS development.
We prioritize clear communication, collaboration, and transparency throughout the development process.
Our team consists of skilled developers, engineers, designers, and consultants.
We follow rigorous quality assurance measures to ensure that the software we deliver meets the highest standards.
Your Salient SaaS Architecture
We want to make sure your SaaS app works perfectly and is just right for your needs. So, our architects will carefully decide on the perfect approach to bring your app to life. Our skilled architects know a lot about different ways to build the parts you see on a website or app (frontend) and the parts you don't see (backend). They will pick the best method for making your SaaS app.
SaaS Frontend Architecture
Single-page application (SPA)
Model-view-controller (MVC)
Progressive Web app (PWA)
Micro-frontend architecture.
Model-view-ViewModel (MVVM)
Reactive architecture
Containerized architecture
SaaS Backend Architecture
Event-driven architecture
Multi-tenancy architecture
Microservices architecture
Serverless architecture
Command and Query Responsibility Segregation (CQRS)
Domain-driven design (DDD)
Headless architecture
Frequently asked questions
What is a SaaS development company?
A SaaS development company is a specialized firm that creates software applications using the "Software as a Service" (SaaS) model. They build and maintain web-based software that can be accessed by users over the internet, usually on a subscription basis.
What are SaaS applications?
SaaS applications, short for "Software as a Service" applications, are software programs that are delivered over the internet and made available to users on a subscription basis. Instead of installing the software on their devices, users can access and use these applications directly through their web browsers.
How does a SaaS model work?
In the SaaS model, the software is centrally hosted on the provider's servers, and users can access it over the internet using their web browsers. They don't need to download or install the software on their devices. Users typically pay a recurring subscription fee to use the service, and the provider takes care of updates, maintenance, and data storage.
What is SaaS architecture?
SaaS architecture refers to the way software applications are designed and structured in the "Software as a Service" model. In this architecture, the application is hosted on the service provider's servers, and users can access it through their web browsers without needing to install anything on their devices.
How much will my SaaS app cost to make?
The cost of developing a SaaS app can vary depending on its complexity, features, and the development company you choose. It's best to get in touch with different companies for quotes and discuss your app's specific requirements to get a more accurate estimate.
Affordable SaaS App
Development

Company

Are you searching for a budget-friendly solution to bring your app idea to life? Your search ends here! At AKVATEQ, we take pride in being a top-notch affordable SAAS app development company. Our dedicated team of the best SaaS developers excels at creating user-friendly apps that won't strain your finances. With a wealth of experience, we're committed to transforming your app concepts into reality without the hefty price tag. Join us on this journey of turning your app dreams into reality without the worry of excessive costs. Partner with AKVATEQ today for a seamless and economical SaaS software development experience.

Let's discuss your requirements
Opportunities in the
SaaS Market
The SaaS market is projected to reach a staggering $10 trillion by 2030.

On average, SaaS companies generated an impressive $52,000 in revenue per customer.

In 2021, the top-performing SaaS Initial Public Offerings (IPOs) boasted an average Net Revenue Retention (NRR) rate of 119%.

The digital transformation and increasing reliance on cloud technology have led to a substantial rise in SaaS adoption. In 2021, the average organization utilized a remarkable 110 different SaaS applications.

High Profit Margins than any other industry.
Custom Web Apps

Web Portals

PWA

eCommerce Platforms

CRM Software

Websites

Cloud-Based Web Apps

Enterprise Systems

ERP Systems

CMS Solutions
Custom Web App
Development Services
Reinforce your Industry with SaaS apps

Market Place

Social Media

Education

Real Estate

Logistics

Finance

Software

Healthcare
01
Givebot
Givebot brings together customer communication for businesses. It unifies marketing, sales, and support across instant messaging, web chat, and email channels, making interactions efficient and seamless.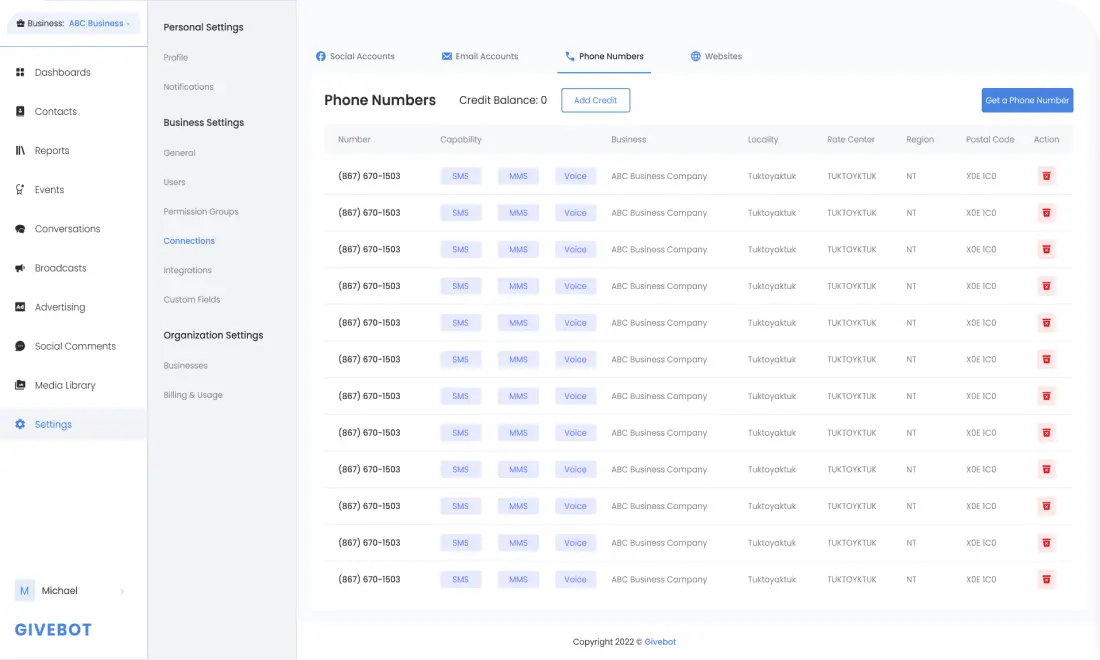 02
Consolidata
Consolidata gives you the flexibility of a spreadsheet with the visual appeal of a Dashboard. Create custom calculations and build out the perfect KPI tracking Dashboard.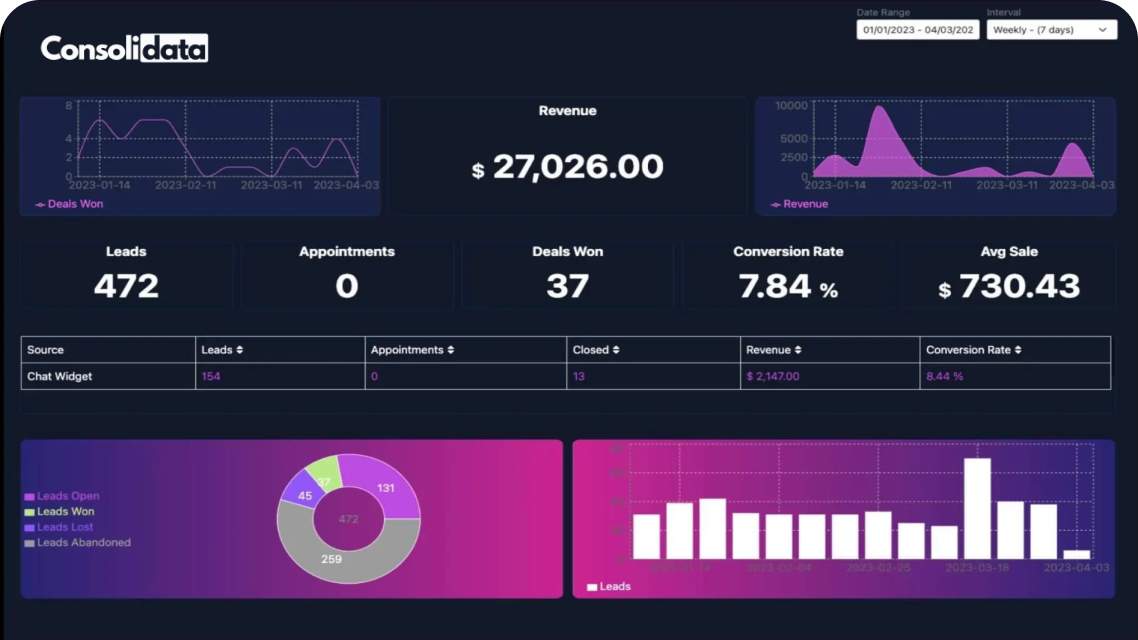 03
KCK BCK Fest
Kck Bck Fest is the ultimate summer party you don't want to miss! join us on sat jul 01 2023, starting at 3:00 pm at Tabellas located5818 Boulevard Tampa Fl 33619 for a day filled with fashion, music, food, drink and fun.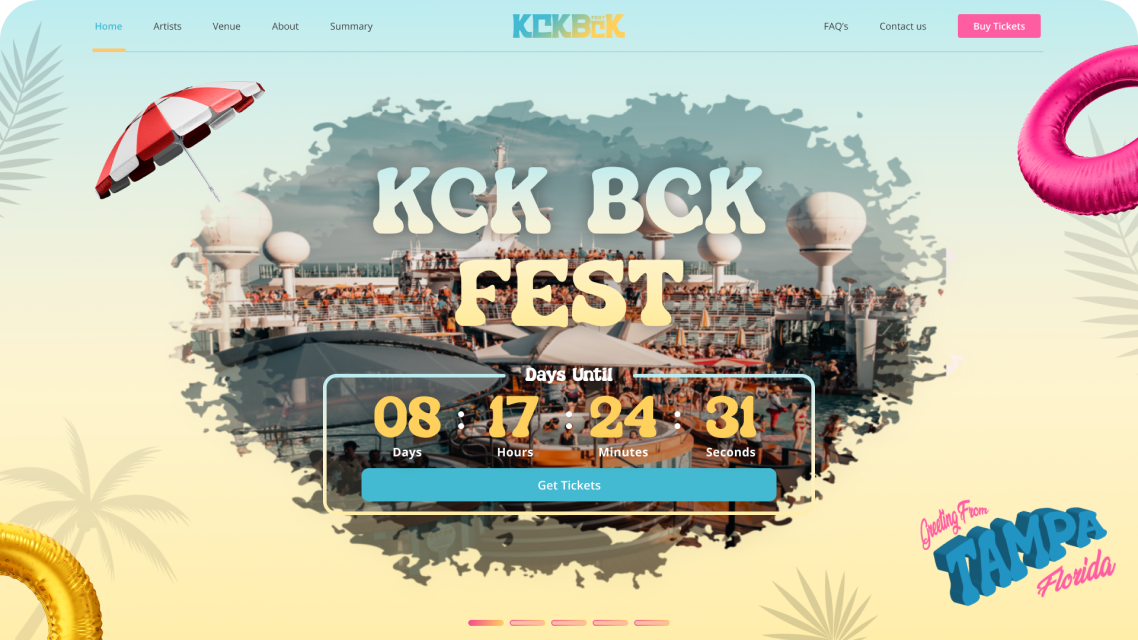 04
SecureCall
Unlock a new Level of anonymity and security in your virtual meetings with advanced features and robust protocols.
05
Lead Carrot
Lead Carrot: Discover businesses that match your criteria and extract valuable insights like contact information, reviews, and social media profiles. Evaluate website security and mobile-friendliness effortlessly.
Lead Carrot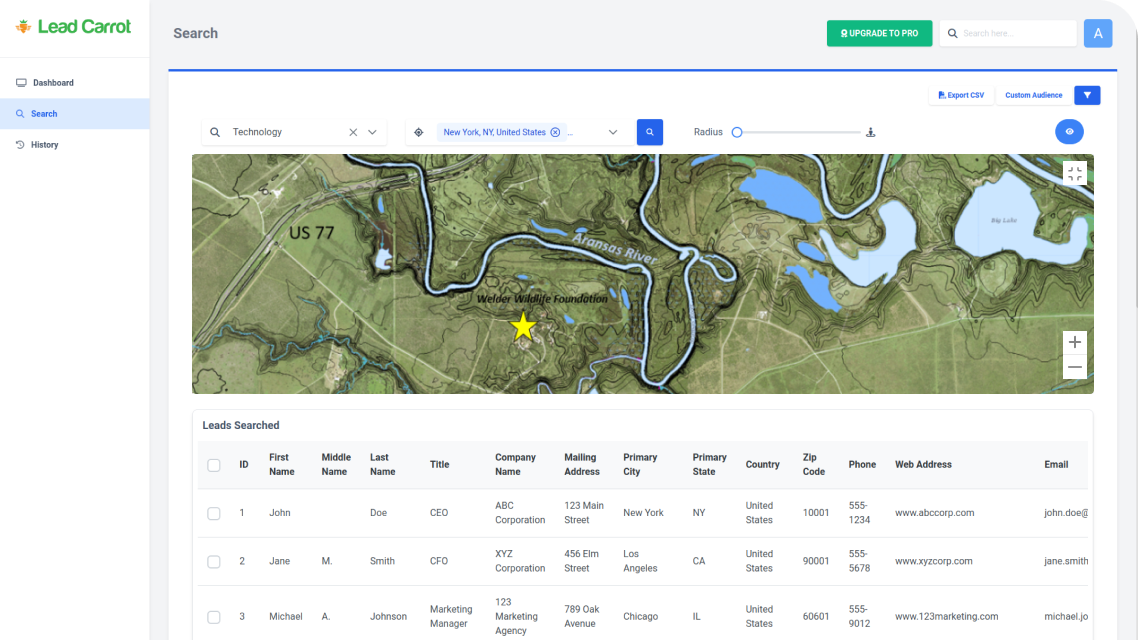 Hear What Our Clients Say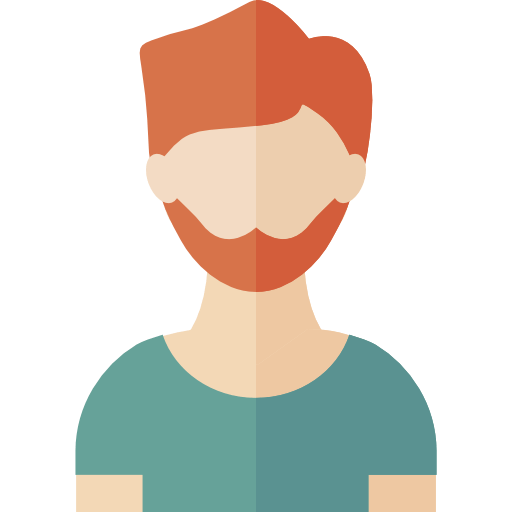 Scott Digi
CEO Moviecomm
We have had multiple teams working on our product for the last few years and I must say that AKVATEQ's service by far have been the best we've got.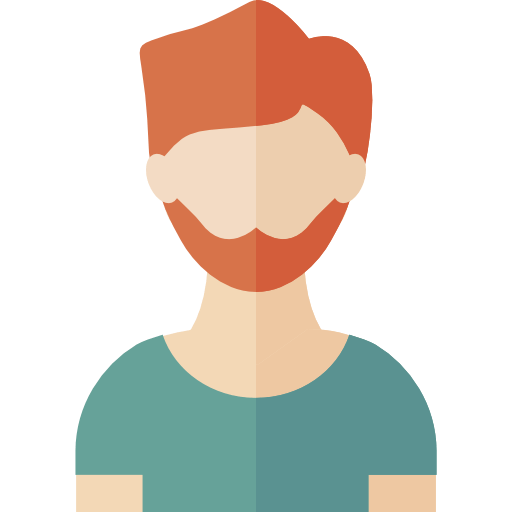 Rob Tye
Founder MyExpertNeeds
Having worked with the team on multiple products for our clients, we are more than happy to continue collaborating with them for our upcoming projects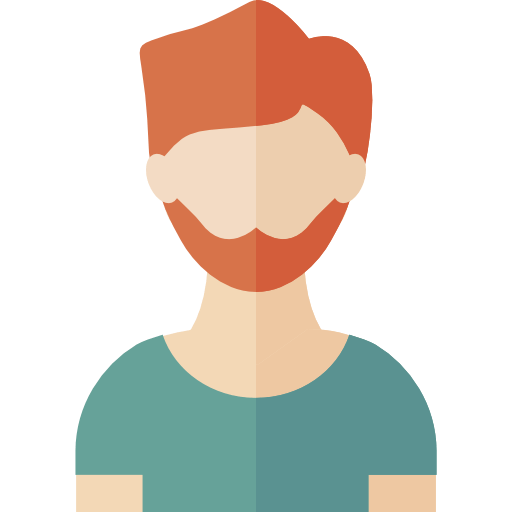 Todd
CEO Consolidata
I'm developing my second product with the team after the success of my 1st one and I'd am happy that I got to meet this team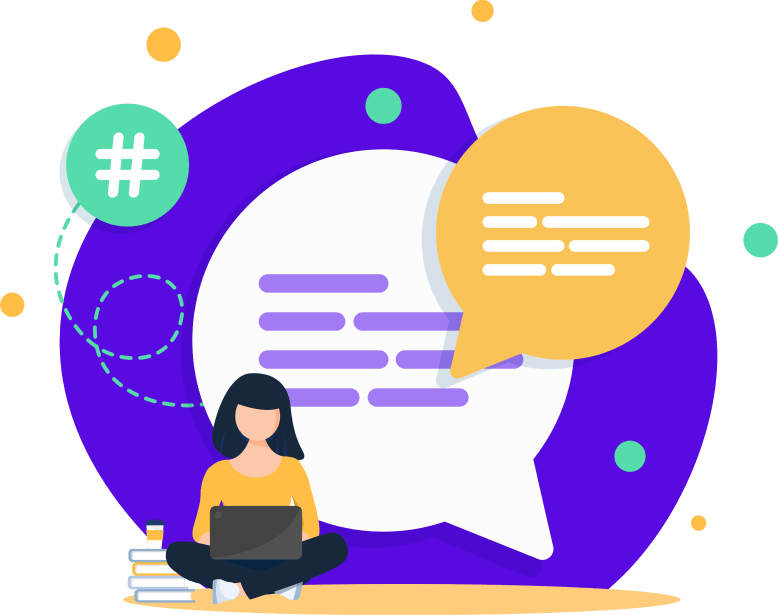 Let's Talk
Got an Idea ? Let's get in touch!